Coming Soon Our Newly Designed Website
Annuit Coeptis & Associates Inc.
(Formerly ActiveADHgov)
CAPABILITY STATEMENT
DUNS 081301803 – CAGE CODE 8RJZ8
A HEALTHCARE & MANAGEMENT CONSULTING FIRM
We can meet the needs of the government sector in today's rapidly changing business environment.
We partner with you to provide innovative solutions to fulfill your needs.
Certifications: SDVOSB, VOSB, DBE, HUB ZONE, MBE
OUR SOLUTIONS
Our solutions combine a comprehensive approach and a deep understanding of the global capital markets and business ecosystems in public, commercial and private sectors. We transform businesses by transforming, people, processes and performances
Core Competencies
● Business Management Services
● Medical & Non-Medical Staffing
● Information Technology & Support Services
● Professional Cleaning
NAICS Codes
236220 Commercial and Institutional Building Construction
236210 Industrial Building Contractor
237990 Other Heavy and Civil Engineering Construction
238130 Framing Contractor
238220 Plumbing, Heating, and Air Conditioning (HVAC)
238330 Flooring Contractors
238310 Drywall & Insulation Contractor
238320 Painting/Wall Covering Contractor
238350 Finish Carpentry Contractor
238990 All Other Specialty Trade Contractors
562112 Hazardous Waste Collection
562211 Hazardous Waste Treatment and Disposal
562910 Remediation Services
623110 Skillled Nursing Facilities
621112 Office of Physicians, Mental Health Specialist
923120 Administrative and Public Health Programs
CLIENT SUCCESS
Our clients are better prepared to:
Attract, retain and grow the best talent.
Identify and capitalize on growing market trends across the global ecosystem.
Create business playbooks that are agile and utilize technology for better decision making and risk mitigation.
Position smart capital solutions.
PAST PERFORMANCE
● Office of Services for the Aging | 1998 – present | Acute services
● Veterans Association | 2008 – present | Home Healthcare
● Centers for Medicare/Medicaid | 2007 – present | Home Healthcare
● 27 Health Insurance Providers | 2008 – present | Skilled Nursing & Therapy for over 10,000 patients
● Department of Human Services | 1999 – 2015 | Non-Medical Home Care
● Michigan State Government | 1998 – present | Professionally cleaned over 926,000 residential units
ABOUT Annuit Coeptis & Associates Inc.
Annuit Coeptis & Associates Inc. strives to become an innovator in Comprehensive Clinical / Non-Clinical staffing and Professional Cleaning Services. Our healthcare clinicians are trained to work in acute care settings, convalescent homes, residential homes, hospitals, rehab facilities, as well as other environments. Our second core competency includes commercial, janitorial, and medical cleaning services. Let us partner with you to help stabilize costs, improve services, protect your building's assets, and reduce your workload through individual or integrated solutions.
Our team includes exceptional leaders and subject-matter-experts (SME's) across multiple industries to include healthcare, biotechnology, pharmaceuticals, financial services, technology, agriculture and real estate.
YOUR MISSION. OUR SOLUTIONS

NAICS Codes (North American Industry Classification System)
NAICS Code Industry Solution
541611
Administrative Management and General Management Consulting
561720
Janitorial Services and Supplies
561790
Other Services to Buildings and Dwellings
623110
Skilled Nursing Facilities
624120
Services for the Elderly and Persons with Disabilities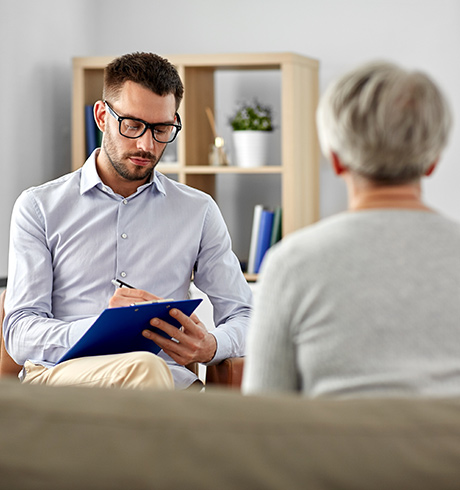 621112
Offices of Physicians, Mental Health Specialists
541618
Other Management Consulting Services
Tony J. Martin
Senior Managing Director
Tony J. Martin's experience in the United States Navy as a naval engineer and a Naval Engineering Systems Schools Instructor, completing initial public offerings, over 40 mergers and acquisitions, coupled with investment banking experience at a Global Top 25 financial institution provides keen insight into several industries and sectors expanding capability and opportunities in pharmaceutical services, management consulting, , computer networking and design, telecommunications, supply chain logistics management, commercial construction development, corporate education and apprenticeship, research and development and financial services consulting.
Linda Martin
Senior Managing Director
Linda Martin is currently leading a company that has a 21-year history of managing and facilitating local, state and national-led solutions. She successfully integrated four business units to implement innovative care to the community to include Skilled Care Nursing, Home
Health Care, Non-medical Home Care and Therapy in her role as Executive Administrator
Mark Rice
Managing Director
Mark Rice is well experienced in leading profitability and efficiency within the healthcare, hospitality, and transportation sectors. Mark promotes efficient operational oversight by measuring and managing the agency's key performance indicators while supporting the mission and goals of the organization.
Dr. Okezie Aruoma
Director of Pharmaceutical and Biomedical Science
Okezie Aruoma is an accomplished Senior Executive, Scientist, Consultant and Thought Leader with more than 25 years of success across the pharmaceutical, medical, food sustainability, for profit/non-profit and higher education industries
E-Mail:
ClientServices@ActiveADH.com
Annuit Coeptis & Associates Inc.
Corporate Headquarters
2284 S Ballenger Hwy. Suite E
Flint, Michigan 48503